Read the post in:
繁體中文
This Vegan Whole Wheat Spelt Bread is the healthier (more nutritious) option for you if you want some slices of bread every day. It's made from intact ground whole grains without any unnatural addictive and the unnecessary stuff. And I love the whole grain undertone in every bite!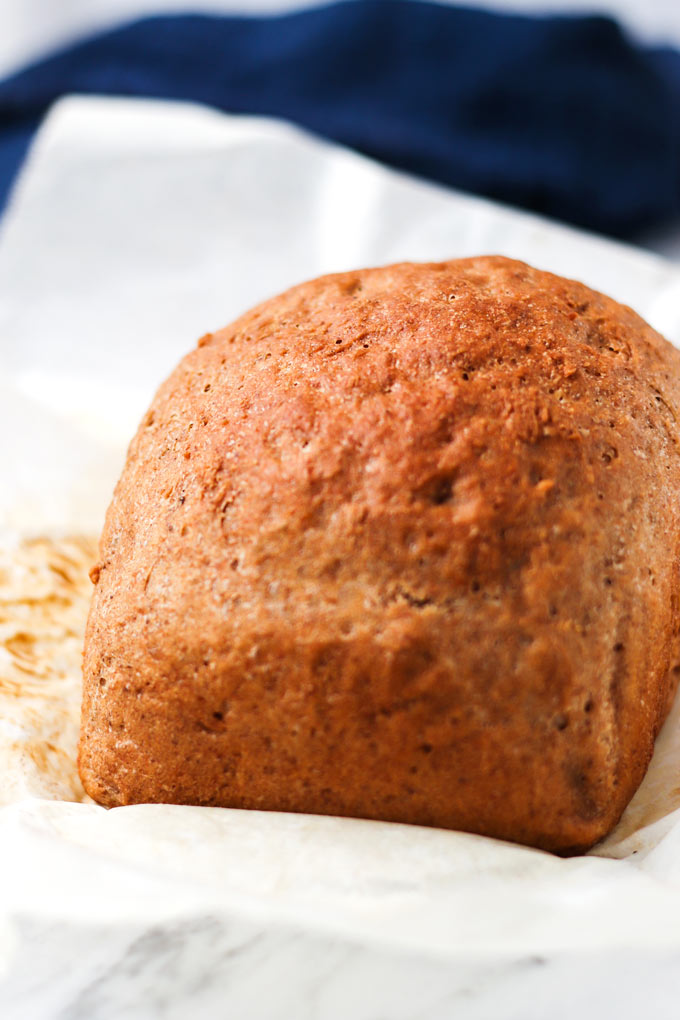 Vegan Whole Wheat Spelt Bread
Recently I use spelt flour quiet often. I mean, it's me who bought it and I was thinking to use it in different ways, like muffins, cookies, and different snacks.
It seems like I'm good at making all the baking goods, but I had a confession to make ─ I was subconsciously putting the thought of making bread to the back of my mind.
Why? Honestly, I'm not really familiar with bread-making, and I had some bad memories. You know, bad.
Yet when I saw some spelt bread in some bakeries and stores, I knew that I seriously wanted to make some spelt bread. And that's the moment when I told myself that I should let those unpleasant memories go away, that let those bad things which no longer serve me go away.
Even though I've told myself that I should have confidence in myself, I cannot lie that I still hold some doubts in myself. So this time I didn't take many pictures this time (as you can see) because I didn't expect it to turn out right. But you know what, it does work this time. So here is the recipe!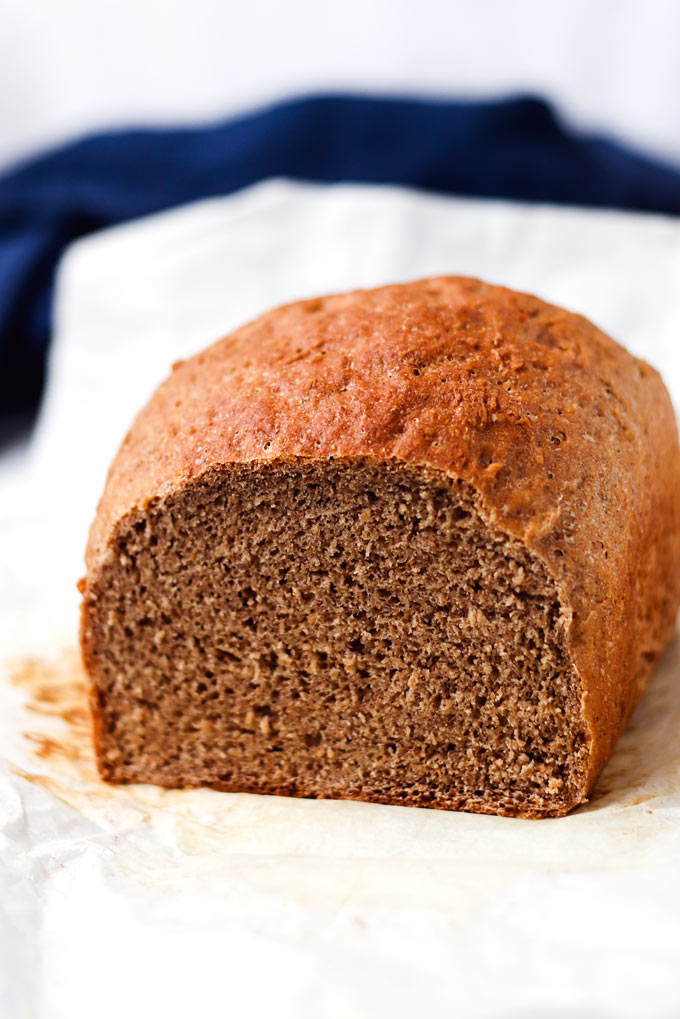 But I have to give you a headnote that this spelt bread is different from most of the store-bought bread, though. Since it's made from whole grains without any bran removed, the texture is heavier than regular white bread. And I only use some oil to help to knead the bread, no oil in the bread, so it's not so soft as the bread you see in most bakeries.
PS. Don't get me wrong. I still consume oil. I just want to minimalize the ingredient list and I probably eat too much nut butter, so, you know, to find the balance.
If you want a lighter texture, you can use white spelt flour to replace whole wheat spelt flour, all-purpose flour to whole wheat flour. Just keep in mind that you might need to adjust the amount of water due to this change.
If you want to try more recipes using spelt flour, check out my Vegan Cardamom Oatmeal Cookies, Spelt Chocolate Chips Cookies, and Vegan Spelt Banana Muffins. Happy baking. 🙂
Vegan Whole Wheat Spelt Bread
食材
155

ml (½+⅛)

lukewarm water 溫水

1

Tbsp

ground chia seeds 奇亞籽粉

3.5

g

instant dry yeast 速發乾酵母

1

tsp

maple syrup 楓糖漿

60

g (½ cup)

whole wheat spelt flour 斯佩爾特小麥粉

175

g (1+⅓ cup)

whole wheat flour 全麥麵粉

½

tsp

salt 鹽

2-3

tsp

olive oil 橄欖油

,

for kneading and greasing
作法
In a small bowl, add the lukewarm water, ground chia seeds, dry yeast, and maple syrup. Mix all together and let it sit for 5 minutes.

In the meantime, let's mix our dry ingredients: In a big bowl, add the spelt flour, whole wheat flour, and salt. Mix all evenly.

Add the wet mixture to the dry one. Mix to combine and knead for about 5-10 minutes. I add a bit of olive oil to make the kneading process much easier because the dough can be sticky at a certain stage. Just keep kneading until it forms into a dough without too much stickiness.

Grease the inner part of the bowl with some olive oil. Place the dough in and cover the bowl with a clean towel. Let it rise in a warm place (like the top of the oven) for about 1 hour until double in size.

Remove the dough from the bowl. Gently shape it into a loaf shape.

Slightly oil the pan or line it with parchment paper. Place the dough into an 8" loaf pan.

Cover and let it sit for another 30-60 minutes until it becomes about 1.5 times bigger in size. When it's almost there, preheat the oven at 180 C / 356 F.

Bake at 180 C / 356 F for 25-30 minutes. Then remove the pan from the oven and let the bread sit in the pan for 20 minutes before removing from the pan.

Let the bread cool completely before slicing. Top any spread or toppings you like. EAT. 🙂
---
備註
Storage: Slice all the bread at once and store the slices in freezer-safe bags. Store them in the freeze for 2 weeks. Reheat it the oven before serving.
---