Do you like drinking matcha latte from Starbucks but cannot afford to buy it every single day? Here's a delicious, budget-friendly Iced Matcha Latte recipe for you. Make it in 5 minutes with 4 simple ingredients!
I love matcha. When I go to a cafe, I usually look for a cup of hot chocolate or a cup of matcha latte. Real story.
But since there are not many stores having plant-based milk options and I don't have the luxury to drink Starbucks whenever I want, it's a good idea to make my own matcha latte at home.
Actually, I really want to say it: Nothing beats homemade food.
So, we're going to make a matcha latte, iced one to be specific.
And since I'm a vegan, it will be a vegan version, which is better for you, for the animals, and for the world. 🙂
INGREDIENTS FOR ICED MATCHA LATTE
You only need 4 simple ingredients to make iced matcha latte.
Matcha Powder: The hero of the matcha latte. Matcha is an Asian ingredient that's deemed as a superfood in western countries. It's a type of green tea that contains antioxidants and other elements similar to green tea.
(PS. Matcha is quite common in Taiwan. We can find it in the supermarkets near the house. If you have a hard time finding it, you can buy it online. For me, iHerb is where I go most often.)
Oat Milk: I've used other types of milk to test the matcha latte recipe, and it turns out that oat milk is the best choice. (at least for me) Oat milk is naturally sweet and smooth, making the matcha latte delicate and creamy.
Maple Syrup: It's my favorite liquid sweetener. You can use other liquid sweeteners as well.
Ice Cubes: This time we're going to make an iced matcha latte, so ice cubes are really important here.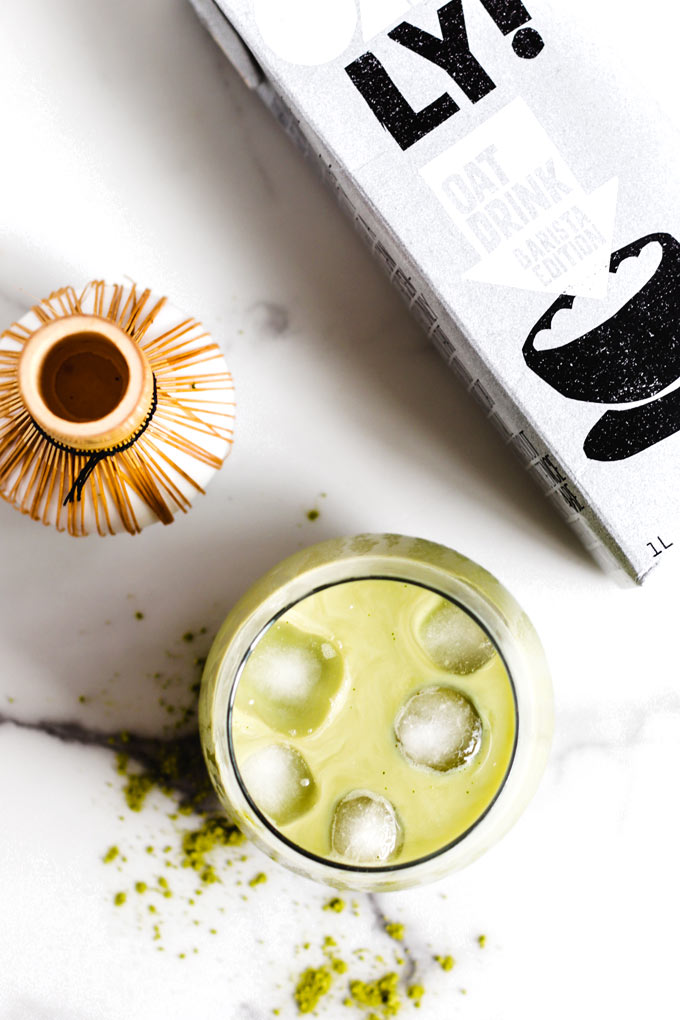 HOW TO MAKE ICED MATCHA LATTE
It's super easy to make iced matcha latte in the house. You just need a shaker or a bottle, even just a jar.
Whisk the matcha powder and some water in a small bowl.
Add to a shaker/bottle/jar. Shake it for about 10 seconds.
Pour the matcha latte into your favorite glass or cup. Enjoy!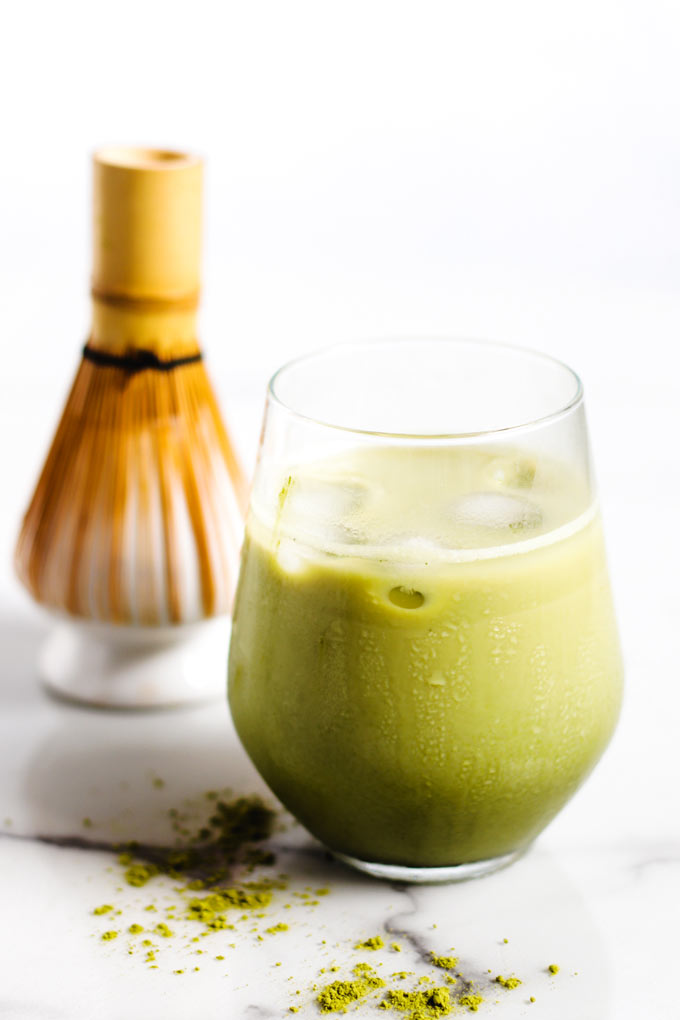 The amount of syrup can be adjusted according to your liking. I like to taste the mild bitterness from the matcha so I keep the maple syrup to a minimum.
But if you find it's a bit too much on the bitter side, feel free to add more syrup accordingly.
I really adore the iced matcha latte. The sweetness and silky texture from the oat milk is one of the best thing I want to taste every single day.
I hope you could give this matcha latte recipe a try and let me how it went! (Tag @barrelleaf on Instagram so I will see them.)